Among the diet trends within the past 5 or so years, one of – if not the – biggest has been conjugated linoleic acid (CLA). Not to get too technical, this is a family of 28 known variations (isomers) of omega 6 fat (linoleic acid).
These conjugated variations are actually trans fat, however they are not counted as such on nutrition facts labeling, since they don't have the same side effects as artificial trans fat.
Rather, CLA is naturally occurring. Probiotic bacteria produce it in the gut (1). When the bacteria metabolize omega 6 fats, they actually create CLA as a byproduct (2).
This means whether you get omega 6's from plants or meats, your body still produces this substance.
You also may get it from diet, primarily the meat and dairy that comes from ruminants. Those are animals (like cows and goats) which breakdown their food by fermenting it in specialized stomachs prior to digestion.
More recently – especially within the last 5 years – supplemental forms of CLA for women and men have been touted as a weight loss solution. Some benefits are rooted in science, but not all.
The vast majority of CLA diet pills play by the rules, but at least one has been busted for using exaggerated claims and fake reviews (more on that in a minute).
How did the buzz begin?
First of all, why is the hype about this flower? Much of it may have to do with a segment the Dr. Oz show did a few years ago titled Safflower Oil to Bust Your Belly. In the episode, he interviewed Montel Williams, who was previously a paid spokesman for the ReBody SafSlim safflower oil diet supplement. Montel discussed how it helped him lose weight.
In that episode, Dr. Oz was also sure to point out the other sources aside from SafSlim brand… other safflower supplements, pure safflower oil, and sunflower seeds.
We applaud that Oz highlighted the opinions – both positive and negative – from four other medical doctors.
Even though Dr. Oz was "intrigued" by the scientific data, he did NOT endorse any brands/products, nor did he make claims that it could blast belly fat.
CLA vs. safflower oil
Is there a difference between safflower oil and CLA? Yes and no.
No, it's the same thing in one aspect, in that oil from this plant is one of the richest food sources of linoleic acid; 80% by weight. Out of that, there is 0.7 mg of CLA per gram of fat (3).
So technically speaking, oil from safflower is the same thing since it does contain it, albeit a lesser amount. However when you eat it, your gut bacteria would be expected to produce at least some additional CLA from the linoleic acid.
Exactly how much (or how little) you produce is largely unknown as it is not well studied. Whatever it is, the conversion would certainly differ to at least some degree based on a person's unique biological process.
Yes, there is a big difference between the oil and pills. The best CLA supplements are also made from safflower oil, but they use a patented process to convert more of it into conjugated linoleic acid. That means even before your body digests it, there is a higher amount of the conjugated form present versus what even a high oleic safflower oil can provide.
The following two patented brands, Tonalin and Clarinol, have a lot of scientific research and real reviews to support their claims.
Clarinol
Owned by Stepan Lipid Nutrition, their Clarinol A-95 has contains a 95% concentration of what are believed to be the most beneficial active isomers (there are 28 conjugated isomers in total, but not all are considered beneficial for health). Their marketing literature claims it is "the highest and purest concentration of CLA available today."
Examples of pills, powders, and shakes which use their ingredient include GNC Total Lean, Mega-Trim, Nutri-Supreme, Max CLA, Country Life, Allmax, Progressive Labs, Nature's Plus, Jarrow Formulas, Skinnygirl, Bluebonnet, and others.
Tonalin
Originally developed by PharmaNutrients of Chicago and now owned by BASF (the world's largest chemical producer), we were unable to locate any marketing material which states the exact concentration of conjugated isomers.
Without an answer, we turned to the patent filings and see some from as early as 1999 which mention Tonalin CLA 80, which is an 80% concentration (4) (5). There is a patent filed in 2000 which lists a 90% concentration; "An effective CLA-containing composition for oral administration is Tonalin-90, which is a mixture of about 90% CLA isomers" (6).
We see a much higher number of products using it. Examples include Natrol, NatureWise, Source Naturals, Country Life, Natural Factors, Jarrow Formulas, Nature's Bounty, TLS, Sports Research, Swanson Vitamins, Nature Made, Iron Tek, Optimum Nutrition, Bulk Supplements, Vitapath, Labrada Nutrition, NDS, Tiago Essentials, Nature's Design, Barlean's, plus others. Yes, there is overlap as some companies sell both brands.
One Tonalin product in particular stands out for having around 6,000 customer reviews (real ones, not fake) and that is NatureWise CLA 1250 non-GMO exercise supplement.
Stepan Lipid Nutrition and BASF do not sell directly to consumers. Rather, they sell these ingredients to supplement companies, who then use it in their products they sell you. That's why you see dozens of different brands which use them. It's a similar business model as to how ubiquinol CoQ10 is sold.
SafSlim vs. CLA from Tonalin or Clarinol
All contain conjugated, but not in the concentration.
Owned by the Florida company Re-Body, does the product Montel Williams endorsed, SafSlim, use either Clarinol or Tonalin? It does not appear to. They do have a patent for their product which was issued in 2014, but it's for the use of a safflower oil emulsion mixture as a dietary supplement (7).
In short, the patent claims are:
#1-10 cover combining the natural oil with a mixture "of at least one gum emulsifier; at least one flavoring; at least one sweetener; at least one coloring agent; and at least one preservative"
#11-17 cover similar, but in the form of a drinkable version.
Not to say it doesn't exist, but we were unable to locate information where they address what percent is conjugated. However we would predict it would be the same or similar to other high oleic safflower oil, since that is what is described in their patent:
"…a linoleic fatty acid rich safflower oil wherein the linoleic fatty acid is in a range from approximately 70% to approximately 80% of the total safflower oil content, the safflower oil being approximately 33 weight percent of the dietary supplement."
As mentioned earlier, the oil is already up to 80% linoleic acid naturally.
Not to say they aren't, but we do not see any evidence that they are increasing the conjugated percentage (that's what the Tonalin and Clarinol patents cover). Rather, it appears SafSlim is combining the oil with other ingredients; the oil is around 33% of the supplement and the other 67% consists of flavoring, sweetener, coloring, preservative, and emulsifier.
Conclusion? SafSlim is different since it has a lower concentration of CLA than the two other patented formulations.
Clarinol vs. Tonalin
There does appear to be a difference between Clarinol and Tonalin CLA, albeit it's quite minimal.
We know for that Clarinol has a 95% concentration, per their A-95 formula mentioned above. Tonalin offers a 90% concentration and possibly even higher. Considering how old the patent is, one would guess that their processes have improved over the years and hence, perhaps today formulations are even better.
Either would be a good option if you're looking to take a CLA supplement.
Their difference in concentration is trivial and should not play a large part in the decision. The most important thing is that you are getting a lot more of this active ingredient from either of these brands versus natural safflower and other food sources of linoleic acid. Instead of choosing favorites, we would simply advise focusing on the best priced supplements using either of these two.
Which have the best weight loss benefits?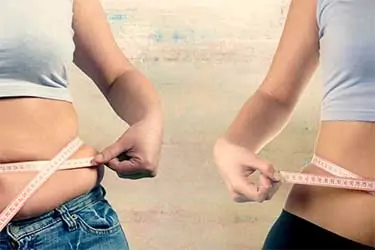 This is where the story starts to get interesting.
As you would guess, the two 800 lb. gorillas in the field – Tonalin and Clarinol – are not cheap sources of CLA. Given their patent protection, a diet pill manufacturer has to pay up if they want to use the best in their product.
The solution? Rather than buying either of these pricey ingredients, many diet pill companies have focused on using what they call CLA safflower oil supplements, which are more or less a marketing term for the high oleic version of the dressing/cooking oil (which you can buy in a bottle at Whole Foods and other higher-end grocery stores, albeit not cheaply). They use the oil in capsules and pills.
By using a commodity rather than a patented formula, it allows for increased profit margins. However, since it will contain a lower amount of the conjugated, will the benefit be as effective?
Here's what the research says for both the natural and patented versions…
Natural safflower oil
The answer you get may depend on who you ask. Since the evidence is a mixed bag, someone can pick and choose which studies they're going to cite, in order to persuade or dissuade people from using it.
Let's start with the good news, first.
A study was conducted at the Ohio State University and published in the prestigious Clinical Nutrition journal, which is the official journal of The European Society for Clinical Nutrition and Metabolism (8).
It was a randomized, double-masked, crossover study which looked at the side effects of safflower oil in obese post-menopausal women with type 2 diabetes. 35 women completed the trial who had received 8 grams daily of concentrated CLA and the natural oil for a total of 16 weeks.
The results were that 8 grams of the oil per day benefited blood sugar, blood lipids (i.e. cholesterol), and inflammation.
As far as body fat, there was said to be "small changes" in fat quality. After 12 weeks the researches said there was 1 kg (about 2.2 lbs) of lean mass which replaced 1 kg of lost body fat.
The bad news?
Considered a leader in the field, Dr. Michael Pariza was quoted in Nutra Ingredients USA as saying (9):
"…the best you could say for safflower oil is that it appeared to 'rearrange' body fat, so that the subjects had less around the waist (but likely more somewhere else, since their total body fat did not drop"
Since women are primarily concerned with belly fat versus other locations, this may not be entirely bad news. In fact, thanks to the likes of curvy celebrities like Kim Kardashian and Beyonce, many women these days would actually want more fat in other parts of their body, so long as it's not on their tummy. Maybe [hopefully] it's ending up somewhere desirable like the derriere, rather than kankles or around the neck.
The bottom line is that weight loss benefits were not seen in this study, but what about others?
Unfortunately there is not much in the way of clinical studies to suggest that oil of safflower will help you drop pounds. Another study published in 2011 looked at 85 overweight men who were 45 to 68 years old. After taking 3 to 6 grams daily for periods ranging from 4 weeks to 6 months, there were no significant changes in weight (10).
Despite lack of clinical evidence, many customers claim it does work (more on that below).
Proprietary CLA supplements
Does Tonalin CLA work? There have been dozens of conjugated linoleic acid studies done in both humans and animals, which have used either Tonalin or Clarinol. While fat mass has been looked at in at least 20 studies involving these, so have other things such:
insulin sensitivity, including adiponectin/AdipoQ, which is a protein involved in regulating glucose levels
triglycerides such as cholesterol and whether it might lower LDL cholesterol (the bad kind)
appetite suppression
whether CLA boosts metabolism
if it lowers HbA1c levels, which correlate with diabetes
if there are any anti-inflammatory benefits
antioxidant properties in vivo (in the body)
lowering blood pressure
improving asthma symptoms and side effects
For that entire list of other studied benefits, for the vast majority it had no effect or so little that it was inconclusive.
The exceptions were insulin sensitivity, increasing metabolism, and suppressing appetite. For those specific ones, some studies demonstrated it might work, but the results were mixed and sometimes even produced contradictory results (11) (12) (13) (14) (15).
But how about the benefit that most people buy the supplement for, which is body fat?
There is a lot more evidence to suggest CLA works for losing weight and belly fat. According to the claims on Tonalin's website, how it works is by (16):
Reducing body fat by up to 10% and increasing lean muscle mass, as clinically shown.
Unused fat is directed to muscle cells instead, because Tonalin works by blocking an enzyme that fat cells use to absorb fat.
Remember that's according to their website, we're not making those claims. This is BASF, not some shady back ally diet pill company. So if they're claiming those benefits, you can bet they're basing them on a fair amount of research. Here's a chart from one such study (17):
They say their product has been used in 18 clinical studies and provide links to 13 of those to support their claims, including ones which looked at reducing fat mass, preventing holiday weight gain, and effects during resistance training and healthy people who exercise (18) (19) (20). The latter of which is interesting, since a lot of research just focuses on overweight people rather than healthy exercising individuals.
How Clarinol CLA works, as described on their website, is by "preventing fat accumulation in fat cells" (21). They don't have the "up to 10%" statement as Tonalin does, but they do talk about the same enzyme:
Blocking the activity of lipoprotein lipase (LPL) enzyme, which reportedly blocks some fat from getting into the fat cells.
They also say it assists in lipolysis, which is the breakdown of stored body fat and increases apoptosis, which decreases the number of fat cells.
A similar claim to Tonalin about it increasing muscle mass. They go into more detail of the mechanism, by saying it boosts the carnitine palmitoyltransferase (CPT) enzyme, which is responsible for getting fat into the mitochondria (where cells create energy).
Again we stress we are not making any claims about Clarinol, we're just reporting what we have read. We didn't see them list out the individual studies, but a quick search on PubMed for the word "Clarinol" shows us a list of 8 which have been published (22).
As far as side effects, both tended to be well tolerated. Minor things such as upset stomach, nausea, fatigue, and diarrhea were reported in some cases.
Be aware that there is not enough evidence as to whether conjugated linoleic acid is safe for pregnant women and those who are breastfeeding. It's always recommended to consult your doctor before starting a new supplement and with this one, especially if you have bleeding disorders, metabolic syndrome, diabetes, or are about to undergo surgery within 2 weeks (since it may increase bleeding).
Are the reviews to be trusted?
Everyone knows the diet industry is riddled with scams. In the case of CLA safflower oil, we have seen some very dubious stories and totally fake celebrity endorsements.
The scams are not targeting big name supplements, but rather fly-by-night brands you've never heard of which are just using plain safflower (not the proprietary formulations).
For example last year, Truth In Advertising ran an exposé about online marketers who were plastering the net with ads which directed consumers to a fake blog that inferred Rachael Ray "dropped 25 pounds and 4 dress sizes" from using safflower oil (23). While the ad did not specifically state Rachael's last name, from the picture it's obvious they were pretending it was the celebrity cook and TV personality.
To add to the outrageousness, they peppered it with talk of the Dr. Oz show and a quote by him which isn't even real. If you scroll down the page you would finally see this statement; "Dr. Oz has not endorsed any specific product, only the ingredient." Though aside from that disclaimer, the rest certainly gave the false impression he was promoting their product.
The problem – as you've guessed – is that this "special report" by Rachael was entirely fabricated. Rachael Ray is not an investigative reporter and never endorsed/promoted any CLA safflower supplement. Dr. Oz has never endorsed any diet pills, either!
Oh and those clickbait ads touting safflower oil and apple cider vinegar together? Those are also based on nothing factual.
What are customers really saying?
So with the exception of Montel Williams formally being a spokesman for SafSlim, the celebrity endorsements you're hearing about for these fat loss supplements are not real.
But what about the comments from average Joes and Janes, can those be trusted?
In the aforementioned "weird weight loss solution" touted by "Rachael" there were numerous Facebook-inspired comments that appeared fake.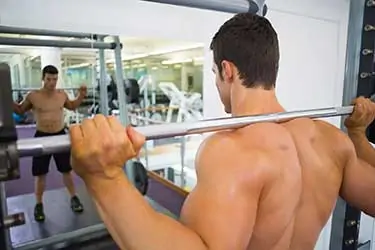 However if you ignore the clickbait ads like that and look elsewhere – at products you see for sale at legit retailers – the customer reviews for many appear to be overwhelmingly positive.
CLA for women's weight loss is the most popular use, but we also saw a lot of comments from male bodybuilders and athletes who believe they benefit from it.
Of course, there's no way to be 100% confident every one is authentic, but when you look on various online retailers and see literally thousands of reviews for a specific product, with an average rating of 4 (almost 5) stars, it's evidence that's hard to ignore. Unlike the fake blogs, these are bona fide customer reviews.
In terms of the quantity, we do see a lot more for Tonalin, as it appears to be a bigger seller. While there are a lower number of reviews for Clarinol CLA, their pattern is often 4 and 5 stars, too.
What about the non-proprietary high oleic supplements?
Among those we looked at, which did not list either of those two brands on their labels, even many of those often had moderate to high sentiment. However, we did see more unsatisfied customers with many having only 1 to 3 stars.
The takeaway
Whether you're talking about the two leading ingredients or non-proprietary versions, remember these are NOT weight loss miracles in a bottle. The science supporting CLA weight loss is still NOT proven beyond a shadow of a doubt. Also, the number of pounds lost in some studies is relatively low. There are respected doctors and medical researchers who question how effective it is.
That being said, is it worth trying? Ultimately that's a decision you have to make yourself.
If you do decide to give it a shot, the Tonalin (from BASF) has more studies. Even though the Clarinol has less, they both appear to be highly concentrated products. Some of those studies actually used safflower oil for the placebo group to compare them to. Since those two performed better than the placebo (natural oil), it would suggest that indeed Tonalin and Clarinol are the best choice.
As far as the non-patented safflower oil CLA supplements, many positive comments we've seen are for products which used 100% pure safflower (not a mix with cheaper sunflower oil). They were also the high oleic version which is 70 to 80% linoleic acid. But remember, the research suggested it might only "rearrange" belly fat, taking it from the waistline to somewhere else on the body.
Examples of products:

These statements have not been evaluated by the Food and Drug Administration. This product is not intended to diagnose, treat, cure, or prevent any disease.